Don't buy a new or used car from another dealership until you read this!
At Orlando Hyundai we pride ourselves on providing our customers with a very transparent buying process.
However, we are aware that other dealerships try to confuse their customers and make pricing as complicated and hard to understand as possible.
Our customers have shared stories about shopping at other dealerships and here are some 
common things to watch out for.
No dealer fee - Sounds like a great deal....until you take a closer look
Don't be misled into thinking that you will save money at a dealership that advertises "No Dealer Fee".
Did you know that "No Dealer Fee" dealerships actually charge a higher price for their vehicles? 
Would you rather pay $20,000 plus a dealer fee, or $22,300 with no dealer fee?
Keep your eye on the bottom line, and don't get duped by the "no dealer fee" shell game.
Focus your attention on the total amount that you are actually paying.
At Orlando Hyundai we do charge a dealer fee - but we also guarantee the best prices in Central Florida. That means you'll always pay less for
 your new Hyundai at Orlando Hyundai.
MSRP = What you see on the window sticker? Right?
At Orlando Hyundai the answer is yes. But just look at what 
some of our customers found on competitors websites....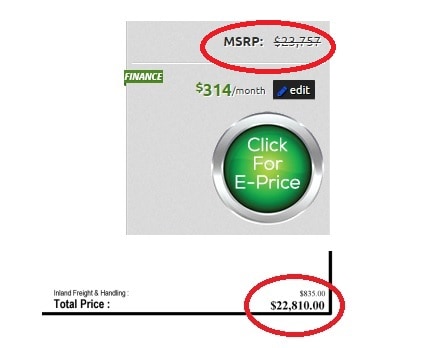 It looks like the 
MSRP of this vehicle is $23,757 right?
But if you actually click on the vehicle's window sticker the REAL MSRP is only $22,810!
That's a markup OVER the REAL MSRP of $947!
Or how about this one...
What looks like an offer that you can't refuse is actually an offer than you can't really get!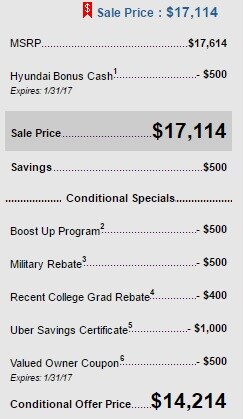 How 
many Uber drivers do you know who are
c

urrently in the military

also a recent college graduate 
who currently own a Hyundai 
AND actually knows what the Boost Up Program is?
No one will qualify for this offer....just check out the disclaimer.....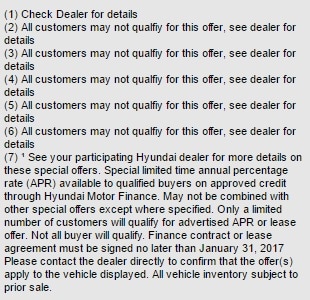 No games, no tricks, no gimmicks here.....just straight forward pricing everyday at Orlando Hyundai.