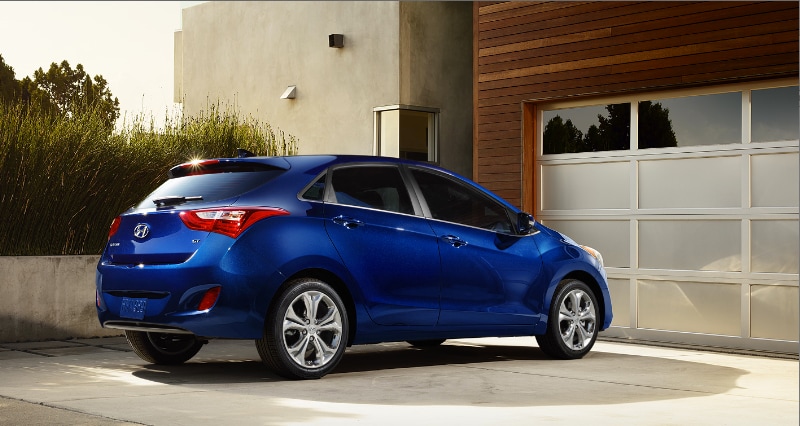 Orlando Hyundai serving Daytona Beach and other areas in Central Florida is proud to be among the dealerships that is able to offer you the debuting 2013 Hyundai Elantra GT that combines optimal efficiency and storage with an updated feature suite.
There will be plenty of these great models for Daytona Beach Hyundai shoppers to test drive once this upcoming auto arrives to our conveniently located showroom. You can simply give our committed sales associates a call at (888) 460-7370 or submit our online form today and you can stay in the loop as to when the 2013 Hyundai Elantra Coupe will be arriving!
Orlando Central Florida Hyundai Dealer Presents 2013 Elantra GT
You'll be impressed with the 2013 Hyundai Elantra GT five-door hatchback when it comes to our reputable Central Florida Hyundai dealership. You'll find the capability that you desire because of the 1.8L Nu four-cylinder engine that is equipped, which is able to deliver 148 hp and 131 lb/ft of torque.
The transmission that will come standard for the new Elantra GT is six-speed manual. Drivers going to Orlando Hyundai and testing out this vehicle will find that engine performance is optimized and the shifts are crisp because of triple-cone synchronizers for the first and second gears, third-gear double-cone synchronizers and single-cone synchronizers for the remaining gears.
Six-speed automatic transmission will also be available for Daytona Beach Hyundai consumers looking for the 2013 Elantra GT. This transmission combines SHIFTRONIC® manual control that provides an exceptional driving experience with an Active ECO System that gives the vehicle a seven-percent real-world fuel economy increase.
According to estimates rendered by the EPA, the upcoming Elantra GT will give customers going to our Central Florida Hyundai dealership gas savings that are rated at an amazing 39 mpg when driving on the highway and 28 mpg while driving in the city.
Daytona Beach Hyundai Elantra Enthusiasts Enjoy Debuting GT
Not only can you get the performance that you desire when the 2013 Hyundai Elantra GT arrives to Orlando Hyundai, but you can also get the room that you need. Whether you're looking to keep your passengers comfortable or carry larger items such as golf clubs or a surfboard for your next trip thanks to the fold-flat rear seats, you can take advantage of the 51 cubic feet of cargo space that is provided.
In addition to optimal storage, Daytona Beach Hyundai shoppers can also feel at home while they're behind the wheel. You'll be able to enjoy the cabin refinements implemented because the dual-zone climate control system allows for top-notch comfort. If you want to get an extra breeze while riding with the windows down, you can get an Elantra GT with a panoramic sunroof.
We will also have 2013 Elantra GT hatchbacks at our Central Florida Hyundai dealership that are equipped with a navigation system, so you'll be able to easily get to your destination without getting lost. This advanced technology comes equipped with a 7" touchscreen display and a rear view camera.
Daytona Beach Hyundai Elantra GT purchasers will also be able to get an all-around great ownership experience. That's because the hatchback will provide Central Florida Hyundai drivers with an advanced safety system, hands-free calling via Bluetooth®, SiriusXM satellite radio and more.